Use This ONE Thing


To Build Your Local Brand
(Includes: Example + Video + 6 Marketing Points Below )
When Someone in Your Area Needs What You Provide...
You want them to think of you 1st!

Don't let price be the only decision-making factor

Become the 1st company they think of
One Example is the Expert Interview
This works for ANY LOCAL COMPANY
In this example, we are focusing on positioning a local marketing company to the Denver Colorado community.

Marketing tactics you can use right now are included below.
It's the same old story...

If I tell you how good I am, you'll probably yawn.
But, if someone else tells you, you'll pay more attention.
How you heard about me, is incredibly important too.
Six Marketing Points That You Can Use
Positioning "Denver Local News" 
If you're from Denver - you'll pay more attention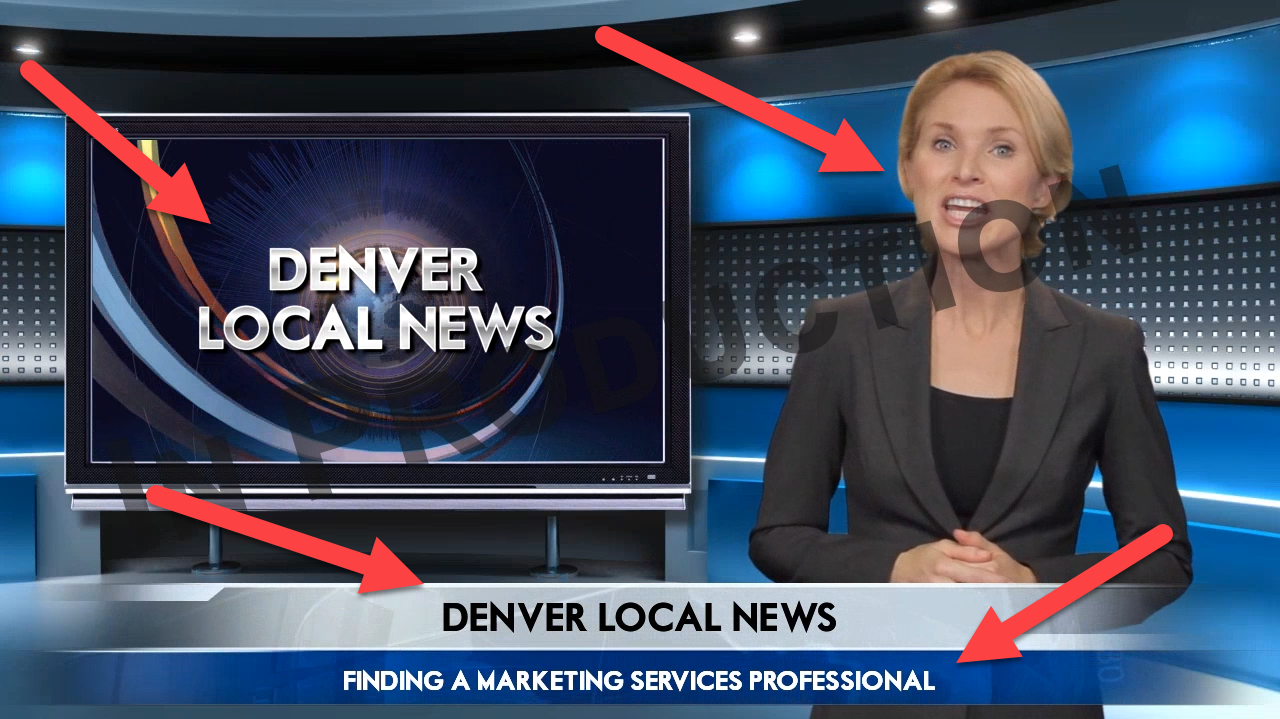 Reporter "news-room style" format
(think Walter Cronkite style)
"Finding a Marketing Services Professional"
(helps, not sells) You are positioned as the "expert"
Subtly add your "map location"
Watch the pre-production video below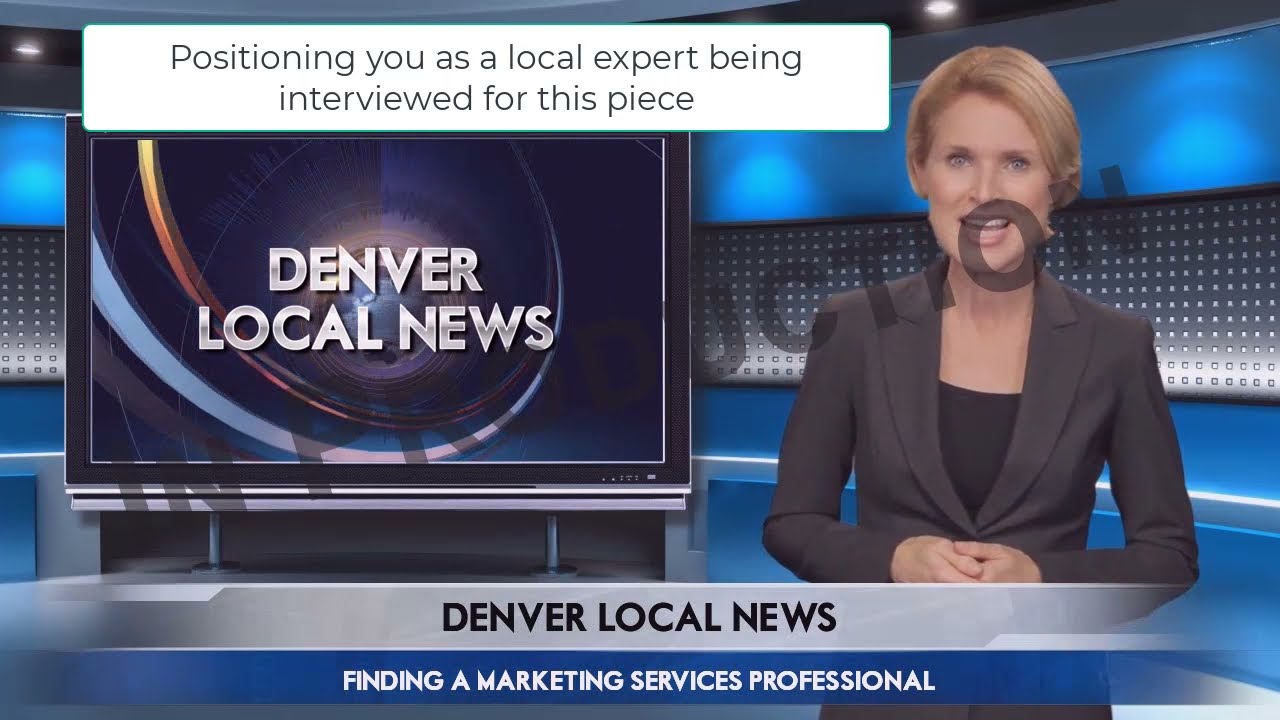 This is a pre-production example:
Showing how we "inject" good marketing into the video
We help promote your video too
We post and promote your video in 25+ video directories
(all over the internet)
 2. We SEO optimize your video
   (more organic exposure = more people finding you and watching)
3. We add this to your youtube channel
Would like to have an authority video similar to this?
The RISK is on us!
You approve the video before you send a dime
we give you a script to follow


we choose the best keywords and topics for you
(to get the most exposure and leverage)


you can use the video anywhere you'd like
FAQ's
This is only one way to gain exposure and build your local brand
For more information reach out to us and we will add you to our "secret" mailing list where we share lots of local marketing tips you can use right now 😉